Meeting Space Rental
TSCPA Meeting Center
201 Powell Place
Brentwood, TN 37027
Phone: 615-377-3825
Available Monday - Friday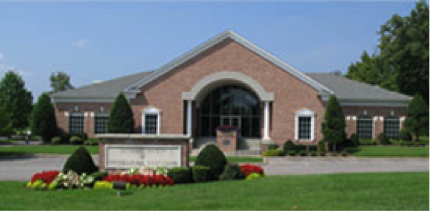 TSCPA has 4,400 square feet of meeting space available for your next event. Our facility is designed to accommodate 120 classroom-style, and we offer a spacious board room that seats 18. Each room is equipped for audio-visual presentations, including access to state-of-the-art equipment and included wi-fi access. Special needs are easily met upon request.
Our unique set up allows for unlimited coffee, tea, filtered water and soft drink service, including both Coke and Pepsi products. Guests may bring their own catering for breakfast or lunch.
Our staff is available to guide you through an on-site inspection of this excellent meeting space in Brentwood! For more information, please contact Mary Hegley at 615-377-3825.
View our Meeting Center Video for More Information!
Rooms & Rates
*Seating capacity listed for classroom-style room setup, unless otherwise specified. For other configurations, please contact TSCPA's on-site event coordinator.
Amenities
Audio & Visual Equipment
Audiovisual will be set up to your specifications, and the appropriate fees will be added to your invoice. Requests for audiovisual equipment should be made at least two weeks in advance. Please see the audiovisual section below for available equipment and pricing.
If our equipment is in use by another group, we will order what you need from an outside supplier and add the fees to your invoice. Additional equipment can be arranged from outside suppliers for an additional fee.
You may bring audiovisual or other electronic equipment subject to TSCPA approval. However, the TSCPA staff is not available to help with loading or set-up of outside equipment. Additionally, the TSCPA is not liable for damage or loss, as stated in the "Damages/Security" section.
 Audio & Visual Packages 

Wirelesss internet, LCD projector & screen, and a slide advancer are included in your rental fee. Additional AV packages below can be added to your invoice.
Hybrid Meeting Package - $225

Wireless Speaker
Zoom Camera
Wireless Mics

Flip Chart Package - $40
Need others to attend your meeting remotely? TSCPA is now offering Live Stream and recording services as an additional amenity. Please contact us for details and pricing.
Catering Options
TSCPA maintains a list of recommended caterers for use when renting meeting space. Meeting center clients are responsible for setting up all catering arrangements and must follow TSCPA guidelines when making these arrangements. See the recommended catering list and catering guidelines below.
The list of TSCPA-recommended caterers is as follows:
Apple Spice Catering Co.
615-873-1661
Blue Diamond Catering
615-255-2583
Dream Events & Catering
615-259-0848
Jason's Deli
615-739-5800
Jimmy John's
615-730-6249
McAlister's Deli
615-221-4680
Moe's Southwest Grill
615-577-6637
Panera Bread
615-370-9718

Puffy Muffin (Brentwood location)
615-373-2741

Taziki's Mediterranean Cafe
615-645-4050
Unlimited Beverage Service
TSCPA provides a non-optional unlimited beverage service to all meeting center clients; therefore, outside beverages are not permitted in the meeting center. Unlimited beverage services includes coffee, tea, filtered water, and Coca-Cola and Pepsi products. For meetings and events of four (4) hours or more, TSCPA will add a charge of $10 per person to your invoice for this service. For meetings and events of four (4) hours or less, a charge of $6 per person will be added to your invoice. TSCPA beverages may not be taken from the meeting center.
On-Site Event Coordinator
TSCPA provides an on-site event coordinator who serves as the main contact for all meeting center clients. The coordinator will work with the client on scheduling meetings, event contracts and billing, room set-up and audiovisual requests.
Free Parking
TSCPA has ample parking available at the meeting center, with a private lot easily accessible to all guests visiting the building.
Free Wireless Internet
Wireless access comes standard with all meeting center rentals, allowing your guests to stay connected during meetings. The front desk receptionist is available to provide login assistance during your event.
Spacious Break Area
A large break area is available for your use at the meeting center. The break area includes glass-front coolers that are accessible to all guests as part of the unlimited beverage service and a flat-screen TV hanging on the wall for viewing during breaks.
Ergonomic Furnishings
The TSCPA meeting center is equipped with 5-foot tables and adjustable chairs for the comfort of meeting attendees.
Booking Information
To reserve the TSCPA Meeting Center for your next event, contact Mary Hegley at 615-377-3825. Please note that a signed contract is required to hold space for an event.