Preparing for the Exam
What is Required for Licensure?
To apply for an Initial CPA license in Tennessee, candidates must earn a baccalaureate degree from an accredited college or university and obtain a total of 150 semester hours of education. Education must include 30 semester hours in accounting (24 of which must be in upper division courses) and 24 semester hours in business courses.  The candidate must then:
Successfully pass all four parts of the CPA exam within an 18-month window.
Successfully pass the Professional Ethics exam with a score of 90% or better.
Satisfy the experience requirement of one year of full-time employment or no fewer than 2,000 part-time hours extended over a period not less than one year and no more than three years. You can earn this experience by providing any type of services or advice using accounting, attest, management advisory, financial advisory, tax or consulting skills. The experience requirement includes employment in industry, government, academia or public practice and must be earned within the 10 years immediately preceding your application for certification.
Click here here to order the Professional Ethics Exam from TSCPA. Once you have passed the CPA exam and Professional Ethics exam, the Tennessee State Board of Accountancy will be notified and they will automatically send you a packet to apply for your CPA certificate. Please note that the experience requirement must be satisfied before you submit your application for certification.
COVID-19 Impacts on CPA Exam
NASBA, AICPA, Prometric and the Tennessee Board of Accountancy continue to monitor the COVID-19 crisis. Prometric resumed testing for the CPA Examination in the U.S. on May 1, 2020. View details on their website.
NASBA has created a Uniform CPA Exam FAQ page for additional information and updates.
What are the Educational Requirements for the CPA Exam?
Effective Jan. 26, 2017, as a first-time CPA Exam applicant, you must have completed the following requirements:
a baccalaureate degree or higher from an institution accredited by a regional or national accrediting body recognized by the Board AND
a minimum of 18 semester (or 27 quarter) hours of accounting education at the upper division level, junior level courses or higher by a regional or national accrediting body recognized by the Board. Semester or quarter hours from internship programs may not be applied to the 18 semester or 27 quarter hours in accounting.
How do I Prepare?
Test Content and Areas of Study
The CPA exam consists of four sections:
Auditing and Attestation (AUD) – This section covers knowledge of auditing procedures, generally accepted auditing standards and other standards related to attest engagements and the skills needed to apply that knowledge.
Business Environment and Concepts (BEC) – This section covers knowledge of general business environment and business concepts that candidates need to know in order to understand the underlying business reasons for and accounting implications of business transactions and the skills needed to apply that knowledge.
Financial Accounting and Reporting (FAR) – This section covers knowledge of generally accepted accounting principles for business enterprises, not-for-profit organizations and governmental entities and the skills needed to apply that knowledge.
Regulation (REG) – This section covers knowledge of federal taxation, ethics, professional and legal responsibilities and business law and the skills needed to apply that knowledge.
The exam is composed of testlets (groups of 24 or 30 multiple-choice questions) and simulations (condensed case studies). Three testlets and six or seven short simulations are included in each of these sections: Auditing and Attestation (AUD), Financial Accounting and Reporting (FAR) and Regulation (REG). Business Environment and Concepts (BEC) consists of three multiple-choice testlets and three written communication tasks on BEC concepts.
The format of the CPA exam is unique, so it is a good idea to familiarize yourself with the layout prior to your exam date. Tutorials and sample tests can be accessed here. If you want to know how your exam will be scored, you can find more information here from the AICPA.
Studying
Many companies offer review courses and materials for CPA exam candidates. The Tennessee Society of CPAs has partnered with these companies to offer discounts to our members: Becker, ExamMatrix, Gleim, Roger CPA Review, Surgent, Wiley and Yaeger.
How Do I Take the Exam?
How to Apply
Click here to go to the NASBA application page. 
Continuous Testing
Starting July 1, 2020, NASBA began continuous testing for CPA exam candidates. Under the new continuous testing model, candidates will have the ability to take the exam year-round, without restriction, other than waiting to receive scores from prior attempts of the same section or when there is a major change to the exam. Continuous testing will replace the existing CPA exam testing window model, which only permits candidates to test during designated time frames each calendar quarter. Learn more about continuous testing on the NASBA website.
NASBA Advisory Evaluation
Tennessee offers the NASBA Advisory Evaluation as an optional service. An Advisory Evaluation will identify any academic deficiencies in your education before you submit a first-time application for the Exam. Please visit CPA Central for more information about submitting an Advisory Evaluation in this jurisdiction. You must create a CPA Central user account to begin the Advisory Evaluation process.
Applicants with Disabilities
In accordance with the provisions of the Americans with Disabilities Act, examination administration accommodations are available, should you qualify. Please download the Testing Accommodations Request Form for more information.
Scheduling a Test Appointment
After you apply for the exam and are deemed eligible, you will receive a Notice to Schedule (NTS) for each exam section you applied for. Once you receive your NTS, schedule your test appointment. Each NTS is only valid for a specific period of time, so take your exams as soon as you are prepared.
The CPA exam is given at Prometric test sites. You can schedule your test appointment 24 hours a day, seven days a week through the Prometric website.
CPA  Exam Credit Extensions
The National Association of State Boards of Accountancy (NASBA) previously identified all candidates who have an open NTS and credit expiring from April 1, 2020 through December 30, 2020. Those that had credits expiring during this time were extended to December 31, 2020.   
The Tennessee State Board of Accountancy has approved a further extension of credits.  Credit with expiration dates for December 31, 2020 to September 29, 2021 will be extended until September 30, 2021.
All affected candidates will receive a communication piece from NASBA.  Please be aware that it will take some time for NASBA to update their systems. Please be patient.  There is no need for candidates to individually contact the Board at this time.
Additional Resources
TSCPA members receive a $300 discount on Becker CPA Review courses. In addition to flexible online and self-study course formats, Becker offers the only live review course in Tennessee for the CPA exam. Visit Becker.com for live course schedules in Tennessee.
According to AICPA pass rates, Becker students who complete the course pass the CPA exam at double the rate of non-Becker students. The Big Four accounting firms have all chosen Becker to be their preferred review course provider, and they are the exclusive choice of more than 70 major colleges and universities.
Expert instruction, textbooks and simulation and final exam software all work together to provide you with exceptional understanding and confidence on exam day. To register for Becker and receive your discount, call 1-877/CPA-EXAM, and tell them you are a member of TSCPA. For more information about Becker CPA exam review courses, visit Becker.com, or contact Julie Champion at JChampion@becker.com.

With Gleim's innovative SmartAdapt™ technology, exceptional content coverage and personalized support, you'll have everything you need to study for the CPA Exam more effectively. Gleim has been a leader in accounting exam prep for over 40 years, and in that time, they've helped accountants pass over 1 million CPA exams. The largest test bank on the market, over 100 hours of videos, Access Until You Pass® Guarantee and other signature features of Gleim CPA Review will prepare you to pass the CPA Exam.

Learn more here, or contact Gleim at 800-874-5346.
TSCPA members qualify for exclusive savings of up to $434 from Roger CPA Review! Receive 15% off all courses and products, from full-service course packages, study tools such as flashcards, audio lectures, and more! Simple, no-fee financing options available, with full course packages as low as $120 per month.* Explore all courses and products and save at RogerCPAreview.com/TNCPA.
 
Roger CPA Review is a team dedicated to helping students successfully prepare for the CPA Exam with the industry's most Efficient, Effective and Enjoyable eLearning system. With an 88% pass rate, the Roger CPA Review program includes:
•             The industry's most focused, dynamic lectures and micro-learning structured lessons for maximum retention
•             Intuitive eLearning system, featuring side-by-side lectures, books, practice questions and study tools
•             Over 5,000 multiple choice questions and task-based simulations, including AICPA-Released Questions
•             CPA Exam Simulator with an unlimited amount of full-length practice exams
•             Diagnostics to assess confidence level and track overall course progress
•             Full student support including customizable study planners and access to Homework Help Center

For more information about the TSCPA discount call 877.764.4272 or contact Toni Williams at twilliams@rogercpareview.com
 
*Based on TSCPA discounted Select Course Package price of $1,440.75 at an APR of 10%, paid over 12 months. Does not include shipping or taxes.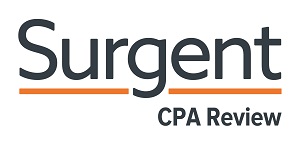 Surgent CPA Review can help students prepare for the CPA Exam-either during or after their undergraduate or graduate education. Our 100% online course utilizes a state-of-the-art adaptive learning platform that shortens study time and improves retention allowing students to prepare and pass faster. Enrollment includes access to the online system and its 350+ lectures, a test bank of more than 6,000 multiple-choice questions, 250 simulations, textbooks, customized study guides, complete practice exams, and a study planner. 

TSCPA student members receive a 10% discount on their full course or individual course purchase. Login to TSCPA.com/membership/benefits to receive your TSCPA member discount code. For more information, please visit SurgentCPAReview.com.
TSCPA members qualify for a 20% discount on all Wiley CPAexcel products. Login to TSCPA.com/membership/benefits to receive your TSCPA member discount code. For more information, visit WileyCPAexcel.com and select your course package.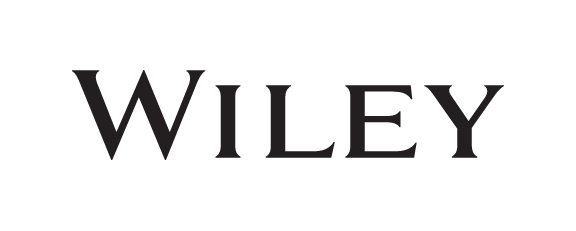 TSCPA members receive a 20% discount on a comprehensive CPA Exam bundle, featuring access to all four exam sections (FAR, AUD, REG, and BEC). Yaeger CPA Review has over 40 years of experience helping candidates pass the CPA Exam. Extraordinary student support, combined with Yaeger's customizable AdaptaPASS online learning system, ensure that candidates fully comprehend the AICPA blueprint content leading to confidence and success on the exam. Login to TSCPA.com/membership/benefits to receive your TSCPA member discount code. For more information, visit YaegerCPAReview.com for full details.