Elizabeth Watkins Selected to Attend AICPA's Leadership Academy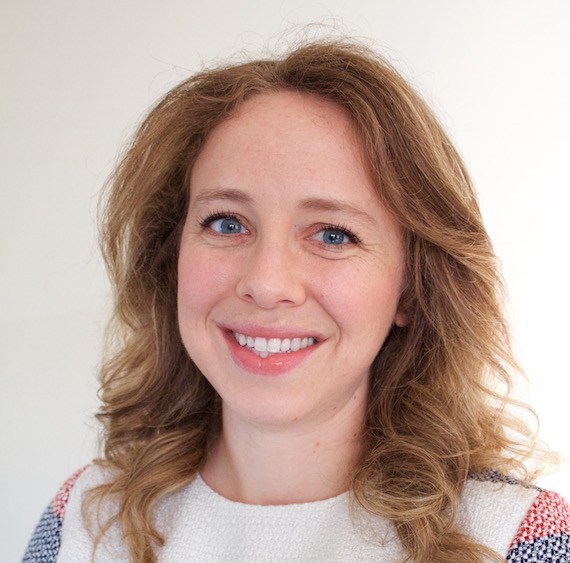 Elizabeth Watkins, CPA, was one of only 38 CPAs honored by the American Institute of CPAs (AICPA) as a member of the Leadership Academy's ninth graduating class. Watkins was selected based on her exceptional leadership skills and professional experience for the rigorous four-day Leadership Academy program, which was held October 1-5 in Durham, N.C.
In addition to discussing key issues surrounding the accounting profession, this year's class participated in leadership and personal development sessions with influential leaders such as AICPA Chair (2016-2017) and Association of International Certified Professional Accountants Chair (2017-2018) Kimberly Ellison-Taylor, CPA, CGMA, President and CEO of the AICPA and CEO of the Association of International Certified Professional Accountants Barry Melancon, CPA, CGMA, and AICPA Executive Vice President, Firm Services, Mark Koziel, CPA, CGMA.
"One of my main focuses during my time as chair has been ensuring that we're taking the necessary steps as a profession to support our future leaders," said Kimberly Ellison-Taylor, CPA, CGMA. Regarding her experiences at this year's AICPA Leadership Academy, she added, "Interacting with the talented individuals that make up this year's Leadership Academy class makes me incredibly optimistic about the future of the accounting profession. These young leaders are poised to lead us into the future."
The AICPA Leadership Academy was designed to strengthen and expand the leadership skills of promising young professionals while they network with a peer group of talented and motivated CPAs. The 2017 participants comprised the ninth Leadership Academy class, and more than 300 CPAs have now graduated from the Leadership Academy.
Watkins is a tax accountant at Flood, Bumstead, McCready & McCarthy, Inc. She is a graduate of Benedictine College with an M.A. in Accounting and Finance. She is a member of the Tennessee Society of CPAs and serves on the Young CPA Workgroup.
"I was very honored to be selected and excited to attend," said Watkins. "The leadership training and resources I received were invaluable tools to use throughout my career. I have enjoyed sharing the insights gained with my co-workers and peers to continue building a better CPA profession. The AICPA Leadership Academy was designed to strengthen and expand the leadership skills of promising young professionals while they network with a peer group of talented and motivated CPAs."
The 2017 Leadership Academy attendees were recommended by their employers, state CPA societies or both. 
"We are extremely proud of Elizabeth and not at all surprised that she would be selected for this honor," said Trey Dunaway, vice president at Flood, Bumstead, McCready & McCarthy, Inc. "She exemplifies the traits of a good leader - not just knowledge and skill, but also integrity and charisma.  I know she will play a significant role in the future of our profession in Nashville and across the state."
This year's class included representatives from 34 states and the District of Columbia. Participants were selected from public accounting firms of all sizes, business and industry, consulting, education and government. The class contained a diverse range of ethnicities and was split evenly between males and females. The average age of the attendees was 32.
Candidates submitted resumes which included work history, licensure information, professional volunteer activities, community service and awards and honors. Candidates also submitted a statement explaining how participating in the Leadership Academy would impact them personally and professionally. In addition, they wrote an essay answering the question, "What leadership competencies and characteristics will be essential to successfully lead and advance the CPA profession in 2025?"
Details for the 2018 Leadership Academy are available online. The application period is now open, with a deadline of May 31, 2018.
The full 2017 Leadership Academy class is listed below in alphabetical order:
Mark Astrinos, Libra Wealth, San Francisco, CA
Kiyosha Baird, Microsoft, Redmond, WA
Ross Baldwin, Arkansas Legislative Audit, Little Rock, AR
Amanda Bartlett, Dead River Company, South Portland, ME
Andy Baum, Harper Hofer and Associates LLC, Denver, CO
Sarah Bilant, Drake Rose & Associates LLC, Winnemucca, NV
Josh Borowski, Chief Industries, Inc, Grand Island, NE
Seth Cohn, Deloitte Financial Advisory Services LLP, Arlington, VA
Lauren Cox, University of North Carolina at Greensboro, Greensboro, NC
Ben Cozad, Entergy Corporation, New Orleans, LA
Tyler Crawford, Barfield, Murphy, Shank and Smith, LLC, Birmingham, AL
Ho-Ming Fong, Aronson LLC, Rockville, MA
Eric Greene, PwC, Salt Lake City, UT
Curt Hurd, Plante Moran, Southfield, MI
A.J. Hurst, Frazier & Deeter, LLC, Atlanta, Ga
Arey Jhang, Bauknight, Pietras, & Stormer P.A., Columbia, SC
Heather Kephart, Koniag, Inc., Anchorage, AK
Sherry Kneip, Spirit Realty Capital, Dallas, TX
Josh Lance, Joshua Lance CPA, LLC, Westmont, IL
Anne Layne, McHard Accounting Consulting LLC, Albuquerque, NM
Luke Luckett, Anders Minkler Huber & Helm, LLP, St. Louis, MO
Eduardo Morales, BDO, New York, NY
Porschia Nkansa, California State University, Los Angeles, Los Angeles, CA
Renee Prince, Renee Prince, CPA, PC, Granbury, TX
Ross Replogle, Kahn, Litwin, Renza & Co., Ltd., Providence, RI
Rafael Rodriguez, E.F. Alvarez & Company, Miami, FL
Melanie Rollo, Ellsworth & Stout, LLC, Las Vegas, NV
Erika Ruiz, KPMG LLP, Boston, MA
Luke Selvig, Boyum & Barenscheer PLLP, Minneapolis, MN
Justin Sensenig, Weinhold Nickel & Co, LLP, Ephrata, PA
Becca Shane, Hamilton Place Strategies, Washington, DC
Jessica Smith, Reynolds & Rowella LLP, New Canaan, CT
Sean Stein Smith, Lehman College (CUNY), Bergenfield, NJ
Wendy Thompson, Love's Travel Stops and Country Stores, OKlahoma City, OK
Sarah Timmons, Atlas Van Lines, Evansville, IN
Elizabeth Watkins, FBMM, Inc., Nashville, TN
Meagan Wellbrock, Adams, Brown, Beran & Ball, Chtd., Hays, KS
Jessie Wright, Schroedel, Scullin & Bestic, LLC, Canfield, OH
About TSCPA:
TSCPA (www.tscpa.com) is the state professional association representing more than 10,000 certified public accountants from all areas of public accounting, education, government, business and industry.  TSCPA is headquartered in Brentwood, Tenn.