Black History Month: Celebrating Accounting Trailblazers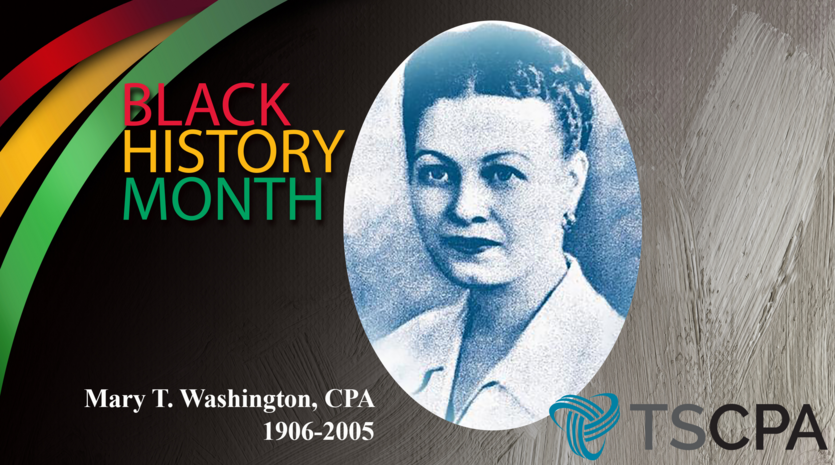 Black History Month is an important opportunity for us to celebrate the significant contributions and achievements of Black Americans throughout our history, including Black Americans that have been trailblazers in the accounting profession.
As a society that represents more than 11,000 diverse members, TSCPA is proud to support and celebrate Black trailblazers in the profession.
Mary T. Washington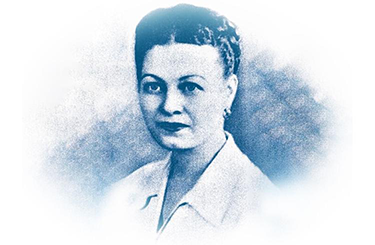 Mary T. Washington made history when she became the first Black female CPA in the U.S. in 1943. Washington was born in Vicksburg, Mississippi in 1906. After her mother's passing when she was 6 years old, Washington moved to Chicago, where she was raised by her grandparents.
In high school, Washington excelled in math. She also worked late afternoons and weekends as a bookkeeper at Douglas National Bank. After graduation, Washington was hired at Binga State Bank, one of Chicago's prominent Black-owned businesses at the time. At the bank, she became assistant to cashier and vice president Arthur J. Wilson, the country's second black CPA and the first in Illinois.
Washington enrolled in the accounting program at Northwestern University's School of Business, where she was the only woman in her class. In 1939 while still in school, Washington branched out on her own and founded the accounting and tax preparation firm Mary T. Washington & Co. She graduated from Northwestern with her bachelor's degree in business in 1941.
Washington was dedicated to training the next generation of Black accountants. Her reputation and dedication drew young Black accountants from all across the country to gain work experience at her firm. By the 1960s, Chicago was said to have a higher concentration of Black CPAs than any other city in the U.S.
In 1968, Washington joined with one of her protégés to form the firm of Washington & Pittman. With the addition of a third partner, Lester McKeever, the firm became known as Washington, Pittman & McKeever, LLC, in 1976. The practice was one of the largest Black CPA firms in the country at the time. Known today as Washington, Pittman & McKeever LLC, her firm has joined forces with Mitchell Titus.
Washington died in 2005 at the age of 99 in Chicago. The Illinois CPA Society and the CPA Endowment Fund of Illinois established the Mary T. Washington Wylie Opportunity Fund in her name to support diversity in the accounting profession. The City of Chicago officially declared Sept. 30 Mary T. Washington Wylie Day to honor her legacy.