Meet TSCPA Nashville Vision Scholarship Recipient Joshua Orellana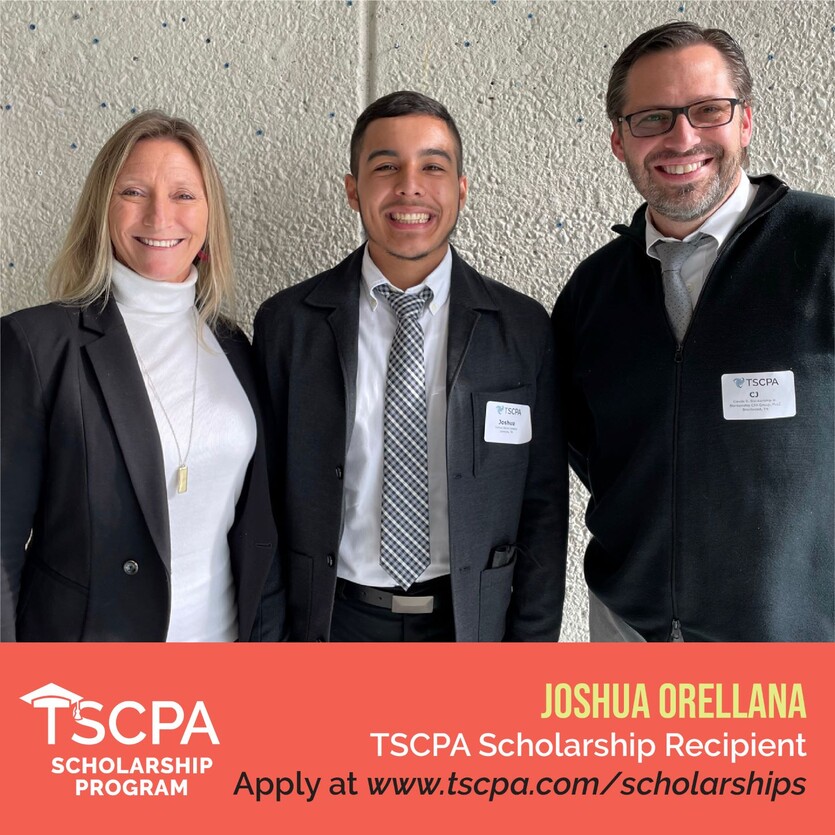 How did you hear about the TSCPA scholarship program, and why did you decide to apply?
I heard about the TSCPA scholarship program through my professor in my Principles of Accounting II class. I decided to apply because I thought it would be a great opportunity for me.
What drew you to the profession of accounting?
The accounting department professors at MTSU are some of the kindest and most qualified people I have ever met. After one class of accounting, I knew this was the right major for me. I am glad I made this decision.
What are your goals after you graduate?
My goals after I graduate are to pursue a Master of Accountancy at MTSU and strive towards my CPA license. I would also like to start my career at Deloitte or EY.
What is one piece of advice you would give students considering accounting as a major/career option?
I would tell any student that the accounting profession is a wonderful career choice. I would also advise them to study hard, but also to practice networking. Ultimately, networking will be the deciding factor in where you begin your career.
Where do you see yourself in your career in 10 years?
In 10 years, I hope that I will be in a manager position for the firm that I will work at.
What is your advice to students on maintaining a healthy balance between school and life?
It is very important for students to have a healthy balance between school and life. I encourage students to still spend quality time with their family and friends. Accounting is a challenging major, and it is essential to take a break.
What is something most people might not know about you?
I will be the first person in my family to graduate with a bachelor's degree.
What three words would your friends and family use to describe you?
Disciplined, family-oriented and competitive.
What do you like to do in your free time to unwind/relax?
In my free time I love to play soccer, practice golf and lift weights. I love exercising.
What did receiving a TSCPA scholarship mean to you?
I was honored to have been chosen to receive a TSCPA scholarship; it is one of my biggest accomplishments. I am so thankful that the accounting profession has such generous individuals and organizations. I will forever be grateful for their kindness.